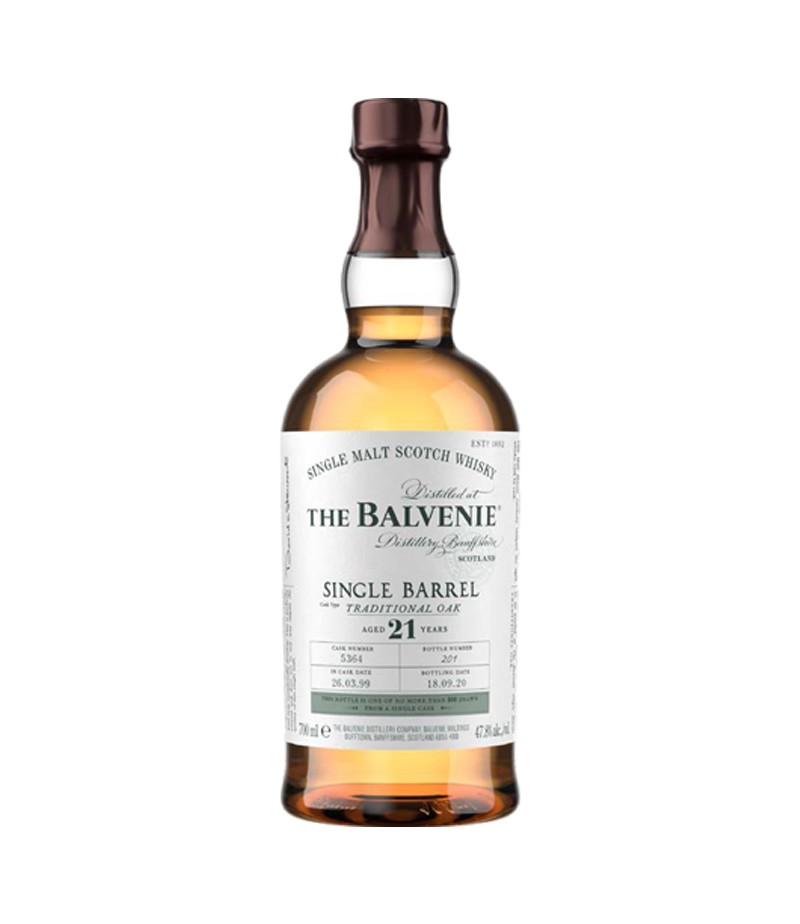  
Balvenie 21 ans Single Barrel
47.8%
Même si chaque single cask ne donnent jamais un Single Malt identique, The Balvenie Single Barrel 21 ans, grâce à sa dégustation attentive et à sa sélection par le maître de chai, a un caractère cohérent, à la fois riche et complexe.
Il exhale des arômes de chêne et toffee, miel et fruits braisés, complétés par de doux arômes de vanille et des traces d'orange. Il est suivi d'une finale riche et persistante.
Votre paiement par carte
Vos paiements peuvent se faire par carte ou par virement bancaire
Nos livraisons
Les livraisons se font du lundi au samedi et de 2 à 5 jours ouvrés, maximum
A l'écoute de vos demandes
En cas de demandes spécifiques, nous vous répondons par téléphone ou e-mail
The Balvenie Single Barrel 21 Year Old vieillit pendant 21 ans dans un seul fût de chêne américain dans lesquels le bourbon a mûri auparavant, apportent au whisky des notes typiques de vanille et d'épices qu'ils transmettent au spiritueux en cours de maturation. C'est un single cask, les fûts étant embouteillés séparément les uns après les autres et ne produisant qu'environ 300 bouteilles à chaque mise. Chaque bouteille porte le numéro du fût (écrit à la main) dans lequel le whisky est arrivé à maturation.
Balvenie 21 ans Single Barrel