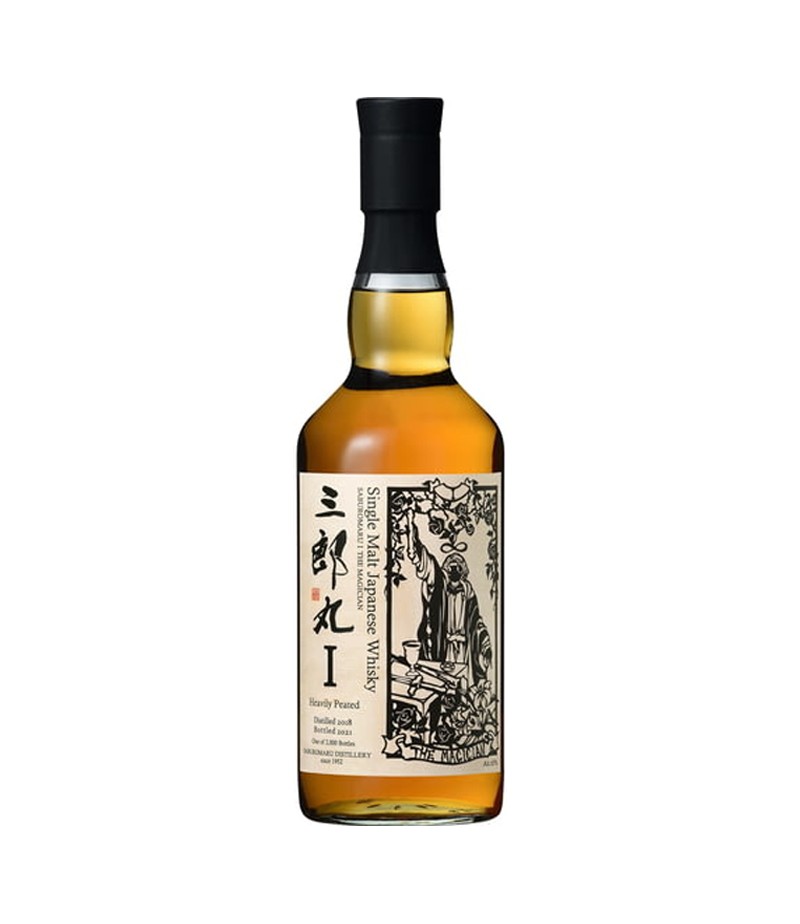  
Saburomaru I The Magician
48%
N: Équilibré, vanillé, huile essentielle d'orange, tourbe.
B: Gourmande, orge maltée, tourbe, pomme verte.
F: Persistante sur le chêne et la tourbe.
Votre paiement par carte
Vos paiements peuvent se faire par carte ou par virement bancaire
Nos livraisons
Les livraisons se font du lundi au samedi et de 2 à 5 jours ouvrés, maximum
A l'écoute de vos demandes
En cas de demandes spécifiques, nous vous répondons par téléphone ou e-mail
Après « The Fool », tout premier single malt de la distillerie depuis sa reconstruction, «The Magician », carte de tarot signifiant le commencement, est le symbole du renouveau de la distillerie. Le whisky est tourbé à 53 PPM, vieilli en fûts de bourbon, sans coloration ni filtrage à froid. Issus d'un savoir-faire ancestral, Saburomaru The Magician est une expression fortement tourbées produites en édition ultra limitée par distillerie Wakatsuru Saburomaru.