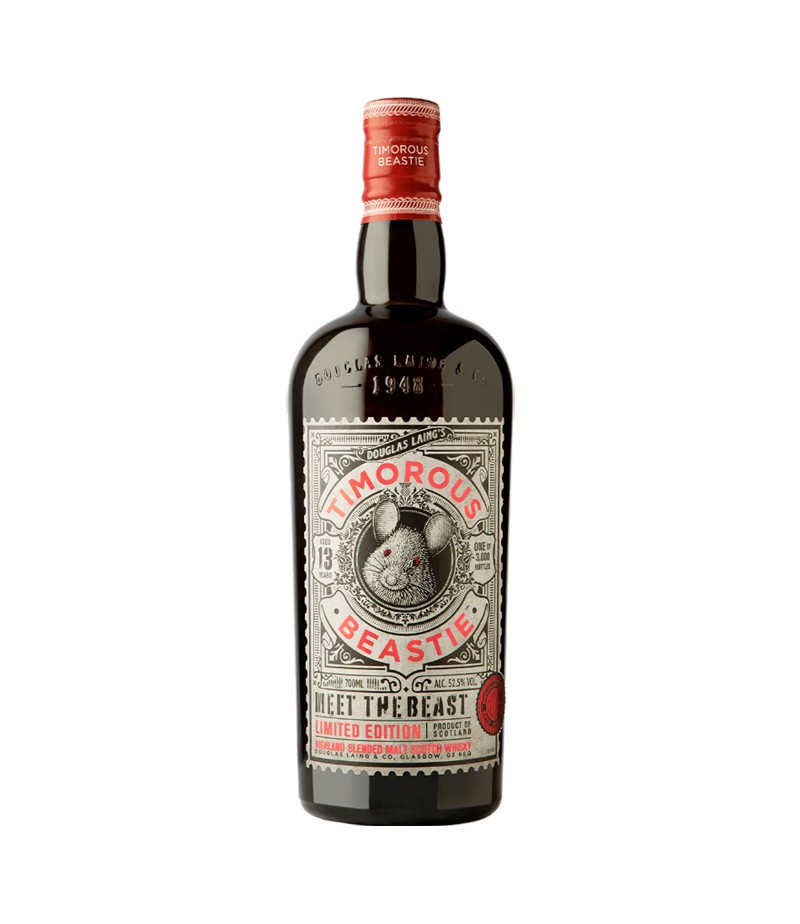  
Timorous Beastie 13 ans Limited Edition
52.5%
Mélange de saveurs de vanille, d'orge maltée, de meringue, de miel et d'agrumes qui ne demandent qu'à être libérés… 
Vieilli en 100% fût de bourbon (chêne américain), embouteillé sans colorant ni filtration à froid.
Votre paiement par carte
Vos paiements peuvent se faire par carte ou par virement bancaire
Nos livraisons
Les livraisons se font du lundi au samedi et de 2 à 5 jours ouvrés, maximum
A l'écoute de vos demandes
En cas de demandes spécifiques, nous vous répondons par téléphone ou e-mail
Timorous Beastie "Meet the Beast" est un assemblage de single cask qui sont ensuite embouteillé brut d fût (cask Strength) à 13 ans d'âge. 3'000 bouteilles seulement ont été réalisée. Cette charmante souris des champs peut sembler un peu douce, mais derrière son adorable extérieur se cache un monstre de Malt débordant d'épices explosives et d'une grande profondeur.
Le Timorous Beastie original, immortalisé dans le célèbre poème écossais de Robert Burns « To a Mouse », était un petit mulot timide. Faisant écho à l'esprit de notre barde national, le nôtre n'est certainement pas pour les timides !
Timorous Beastie 13 ans Limited Edition